WE SEEK TO COLLECTIVELY BUILD MORE LIVABLE CITIES.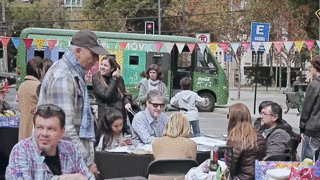 BUILD.
With experience in more than 10 countries, our projects are operated at multiple scales. From short-term actions known as tactical urbanism, to social innovation processes (addressing citizen participation as well as urban design projects, architecture and long-term strategy planning for cities), we seek to put people at the center of development.
MEASURE.
In urban planning, what is not measured does not exist. Therefore, we add value to urban processes by raising data and indicators to measure their impacts. Our approach consists of a planning based on measurable actions, allowing the collection of evidence to improve the long-term decision-making processes. We design and use different types of tools, both analogous and digital, raising qualitative and quantitative data, easy to read and understand.
LEARN.
We like to improve what we do. We generate knowledge from a three stages cycle; Construction, Measurement and Learning. This cycle is executed in thoroughly way, raising evidence that translates into data to refine project design, studies, research and initiatives to influence public policies and planning of cities centered on people.